4 GOOD REASONS TO SUBSCRIBE
Immediate discount valid across all 5àsec shops participating at our loyalty programme, on all our garment, household linen, duvets and upholstery cleaning services as well as all our textile services and care treatments* (finishing, waterproofing, starching, anti-dust mite and anti-moth), not to mention all our alterations services* (hem, button, zip, fitting) and 5àsec products*.
Enjoy promotions in your local dry cleaning shop before everybody else.
Up to
-20% off
Thanks to subscriptions packages*
Enjoy subscription offers at attractive rates. Visit your local store for more details.
Enjoy the convenience of the prepaid card. Just load your card with a minimum of €50 from which the value of your next purchases will be deducted. It is simple and convenient!
HOW TO OBTAIN THE PRIVILEGE CARD?

Fill in the form directly in store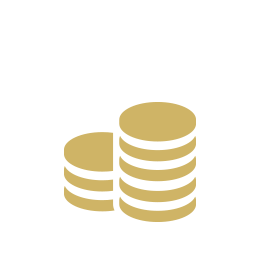 Pay the annual subscription flat fee of 50 lei

You get your card immediately

You can start enjoying all the benefits and privileges of your card
How to join the Privilege programme?
To subscribe to the Privilege programme, you just need to fill in the application form available across all participating 5àsec shops and to pay an annual subscription flat fee of 50 lei. Your Privilege card will be issued immediately so you can start using the card and enjoy the benefits right away!
Any natural person of full age can join the Privilege programme. The card is strictly personal.
Your membership to the programme is conditioned on your unconditional acceptance of the Privilege card terms and conditions.
Can I use my card in all 5àsec stores ?
You can enjoy the benefits that come with your Privilege card across all our stores in France! Nonetheless, in case of a prepaid card/ subscription made in store, your card could only be used in the store where you purchased it.
How can I enjoy the benefits of my card ?
To enjoy the benefits that come with your card, you must show your card each time you make a purchase.
To keep enjoying all the benefits that come with your card, please advise us of any change in your registration information, i.e. your address or name or any other data.
How to renew my Privilege card ?
Once your card expires (the decisive date is featured on your purchase receipt of your card), all you have to do is to fill out a renewal application form at your store and to pay your annual subscription flat fee of 50 lei.
You will keep your initial card whose validity will be extended for a further year. You will be re-issued a new card every 4 years.
I want to cancel my subscription to the Privilege programme ?
You should make your request at your store and give back your Privilege card. As you paid an annual subscription flat fee, you won't be reimbursed.
Your card has been lost, stolen or damaged ?
You will be requested to pay 20 lei and you will be issued a new card directly at the store where you initially purchased your member card.